Science
Science at Cardinal Langley aims to inspire and enthuse students through the wide range of topics taught through the science curriculum. An understanding of science is of growing importance with the development of technology in modern society and all students study science until the end of Key Stage 4.
Exam Specification
Combined Science GCSE Specification
Biology GCSE Specification
Chemistry GCSE Specification
Physics GCSE Specification
Biology A Level Specification
Chemistry A Level Specification
Physics A Level Specification
Key Stage 3
In year 7, students are taught Science in forms and are then put into sets in years 8 & 9 with the emphasis on the fun, practical nature of Science, whilst looking at those big questions Science attempts to answer. Students learn the essential skills to allow them to carry out investigations/experiments in a safe and scientific manner. Topics across the main areas of Science (Biology, Chemistry & Physics) enable students to begin to appreciate the fundamental scientific principles, and to develop these ideas to apply them to the real world around them.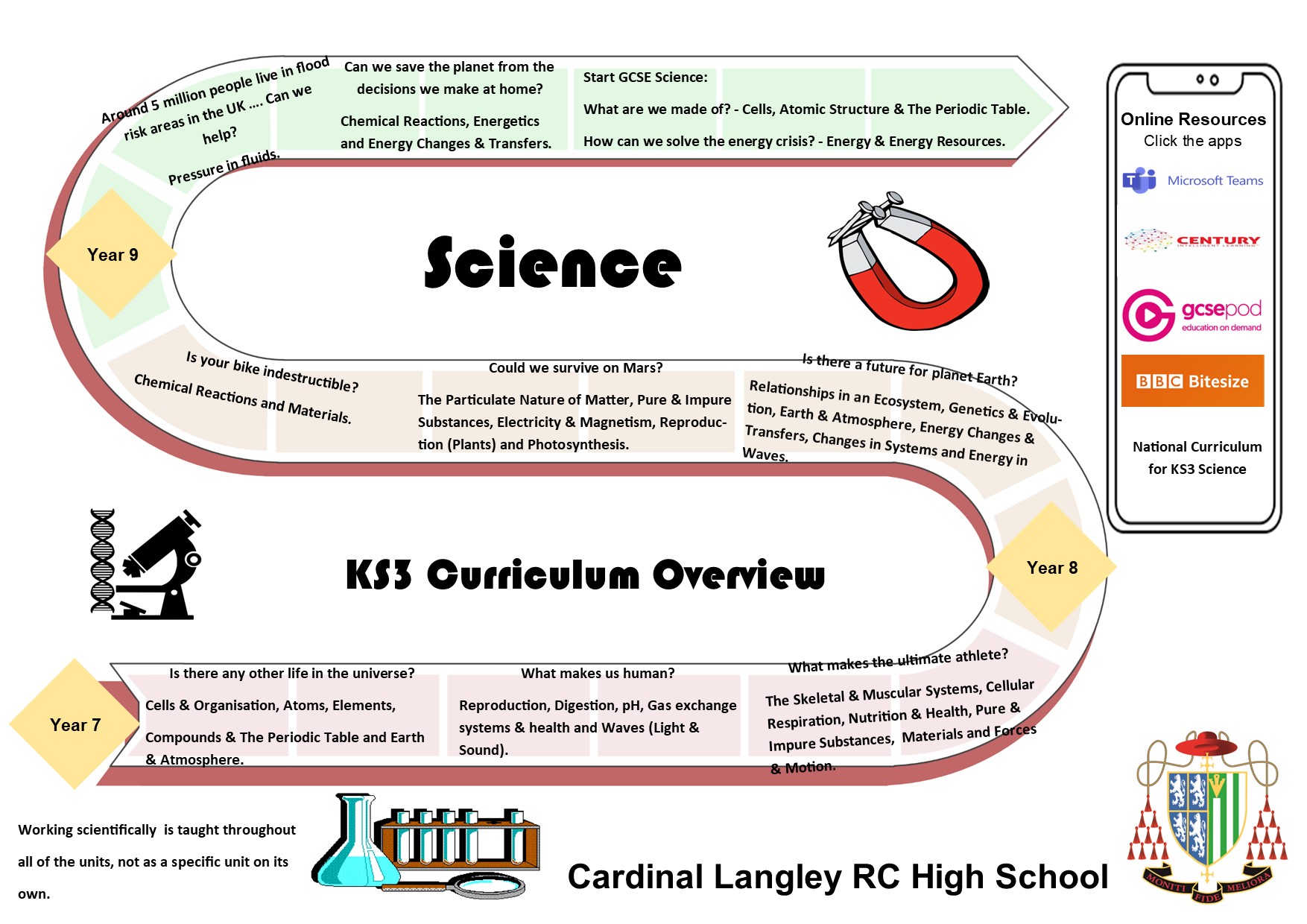 Key Stage 4
AQA GCSE Combined Science Double Award (2GCSE's) is about how Science affects our lives and the decisions we take. Studying GCSE Combined Science will broaden the students understanding of the world around them and will give them the skills needed to approach most matters in a reasoned and analytical manner.
Separate exams in Biology, Chemistry & Physics are taken. All exams are terminal and are taken in the summer of year 11. Some classes are setted and some are mixed ability.
There will be an opportunity for some students to progress further and study the Sciences separately (3 GCSE's). This will be a decision that is taken towards the end of year 9 through consultation with class teachers, students and parents. Decisions will be made based on the student's achievement in Science. This will enable some students to gain a more detailed understanding of these subjects (Biology, Chemistry & Physics) which makes the step up to A-level easier.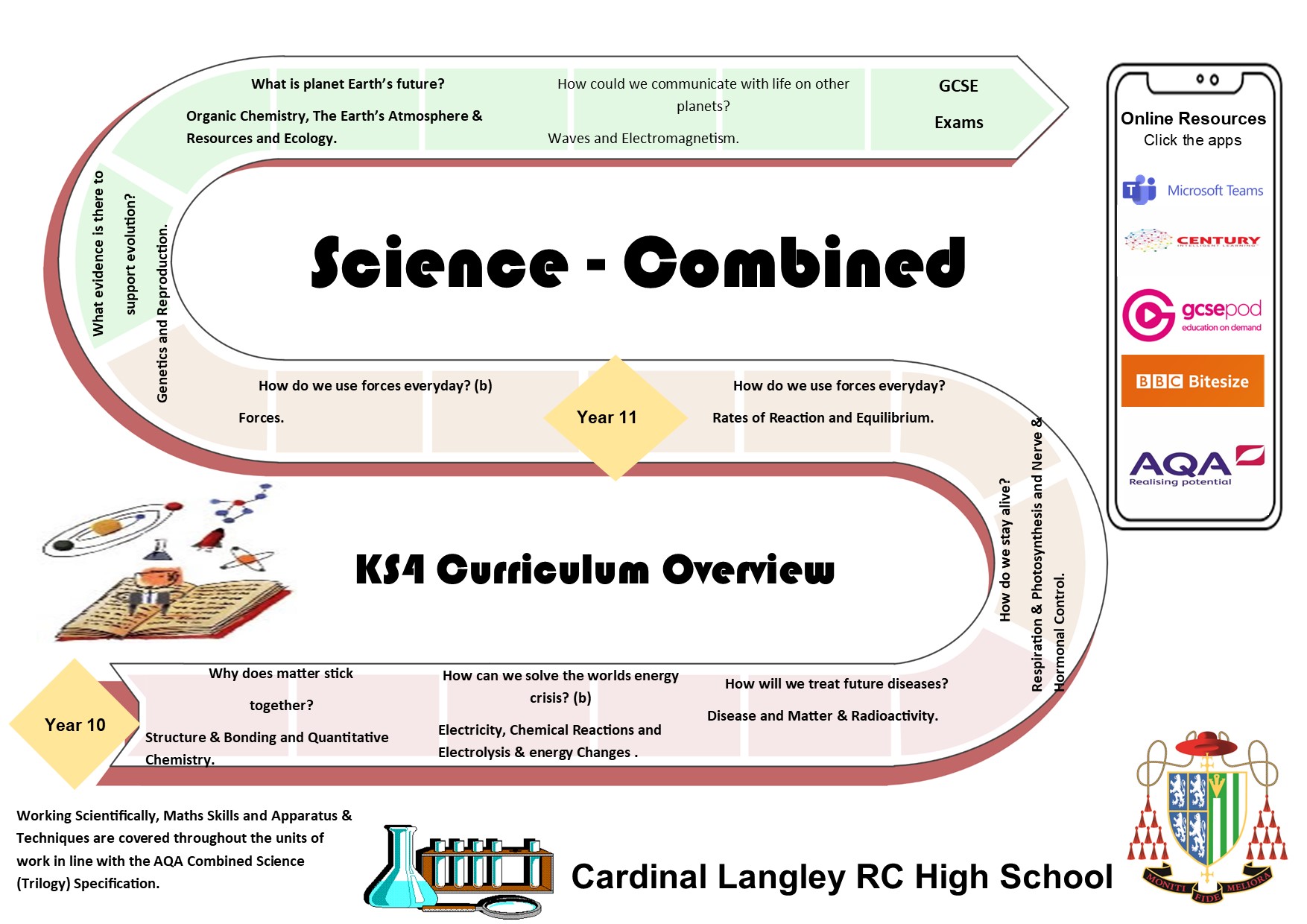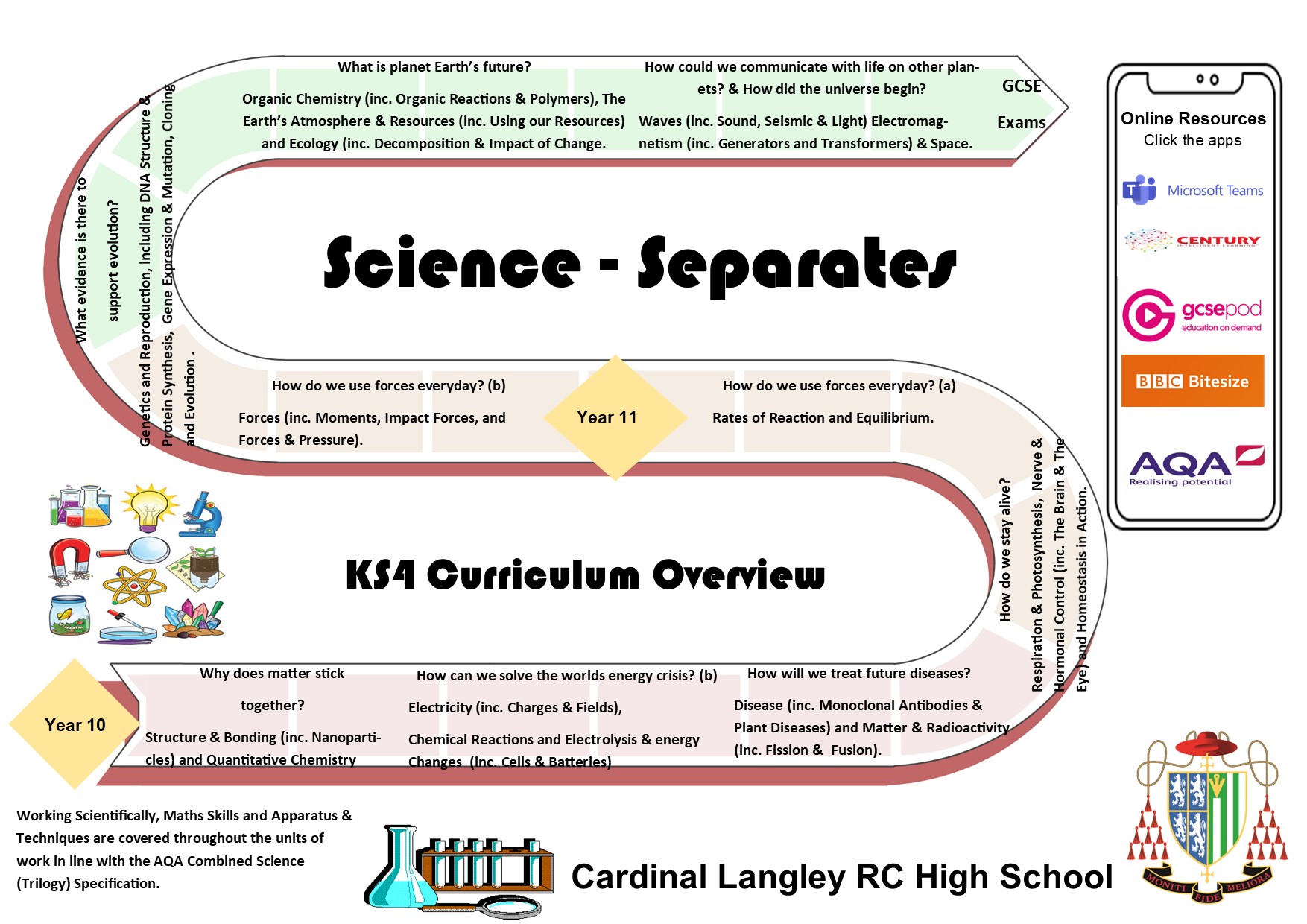 Sixth Form
Career Opportunities
The value and reputation of Science A-Levels make them a popular choice in Sixth Form. They are an essential requirement for many university courses including Medicine, Veterinary Science, Engineering, Sport Science and pure Sciences.