Music
Music is a mainly practical subject with an emphasis on the learner's ability to perform, compose and listen to music of all styles.
The obvious career opportunities in Music are performing, teaching, the recording industry, television and radio. In addition to this, colleges and employers always have a high regard for anyone who has learned to play a musical instrument as it demonstrates commitment and self-discipline.
Exam Specification
Music GCSE Specification
Key Stage 3
Key Stage 4
GCSE Music students follow the Eduqas syllabus, which is diverse in content and really harnesses musical potential.
60% of the GCSE is based around practical coursework; either through musical performance (solo and ensemble) or through composition based tasks. Students can perform on any instrument of their choice, including singing and Music Technology.
The final 40% of the course is based around a listening exam which combines musical theory with units of study such as Popular Music, Western Classical Tradition, Music for Ensembles and Music for Film.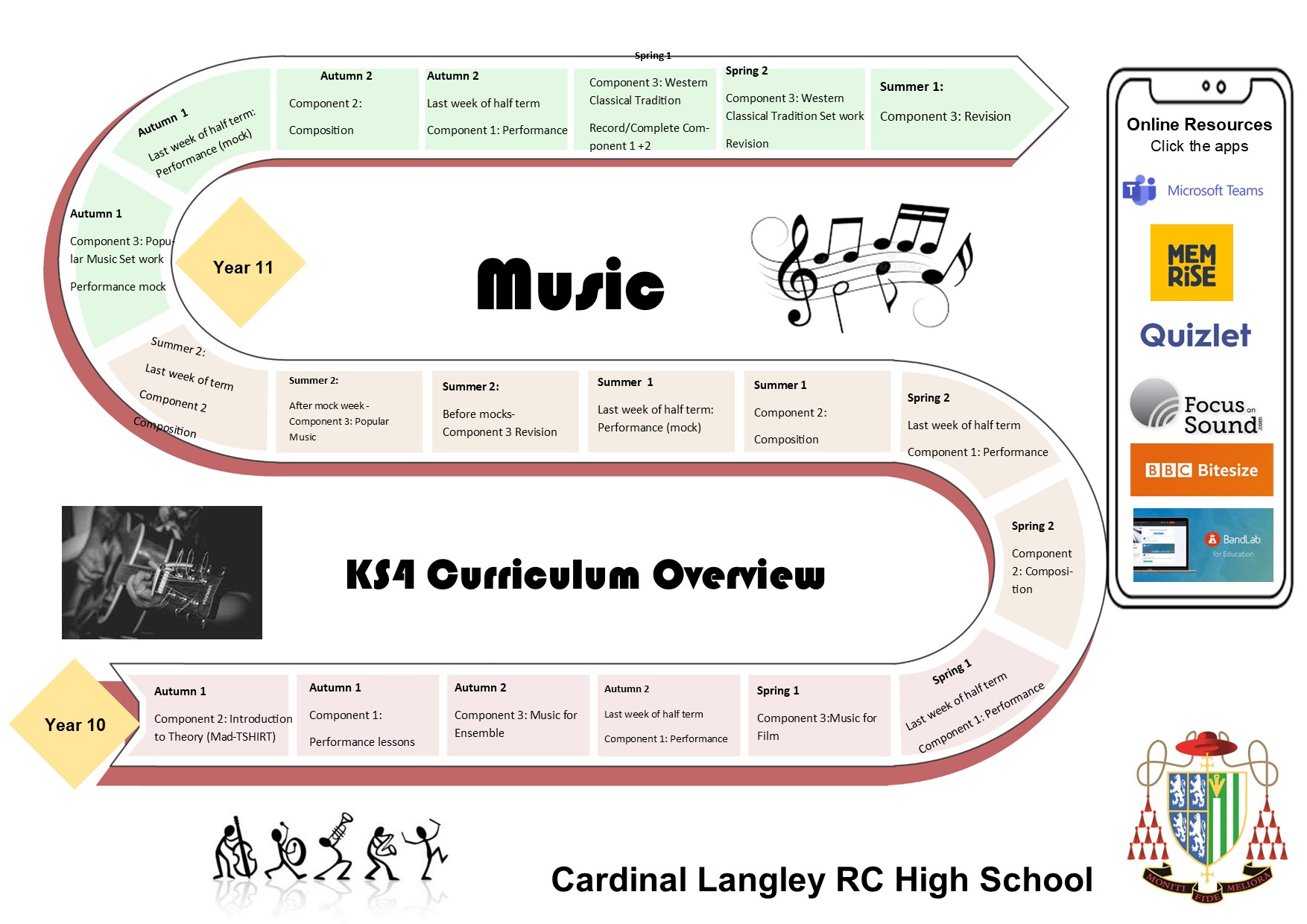 Peripatetic Music
Students do have the option to have additional instrumental or vocal tuition provided by visiting Rochdale Music Service peripatetic teachers. These lessons can be provided as 1:1 or as a shared group and the available instruments include: drums, acoustic/electric/bass guitar, voice, flute, clarinet, saxophone, cornet/trumpet, euphonium, tuba, trombone, french horn, violin, viola, cello and double bass.