Geography
Geography develops a knowledge and understanding of places and environments throughout the world, how people interact with them, an understanding of maps and a range of investigative and problem-solving skills both inside and outside of the classroom.
By studying Geography, students discover societies and cultures, inspiring them to think about their own place in the world, their values and their rights and responsibilities towards other people and the environment.
Exam Specification
Geography GCSE Specification
Geography A Level Specification

Key Stage 3
Students are taught in mixed-ability groups in Years 7-9. They will learn through a continent structure to consider the main aspects of human and physical geography around the world. We ensure that students leave Key Stage 3 equipped with the knowledge, understanding and skills to enable them to successfully partake in GCSE Geography.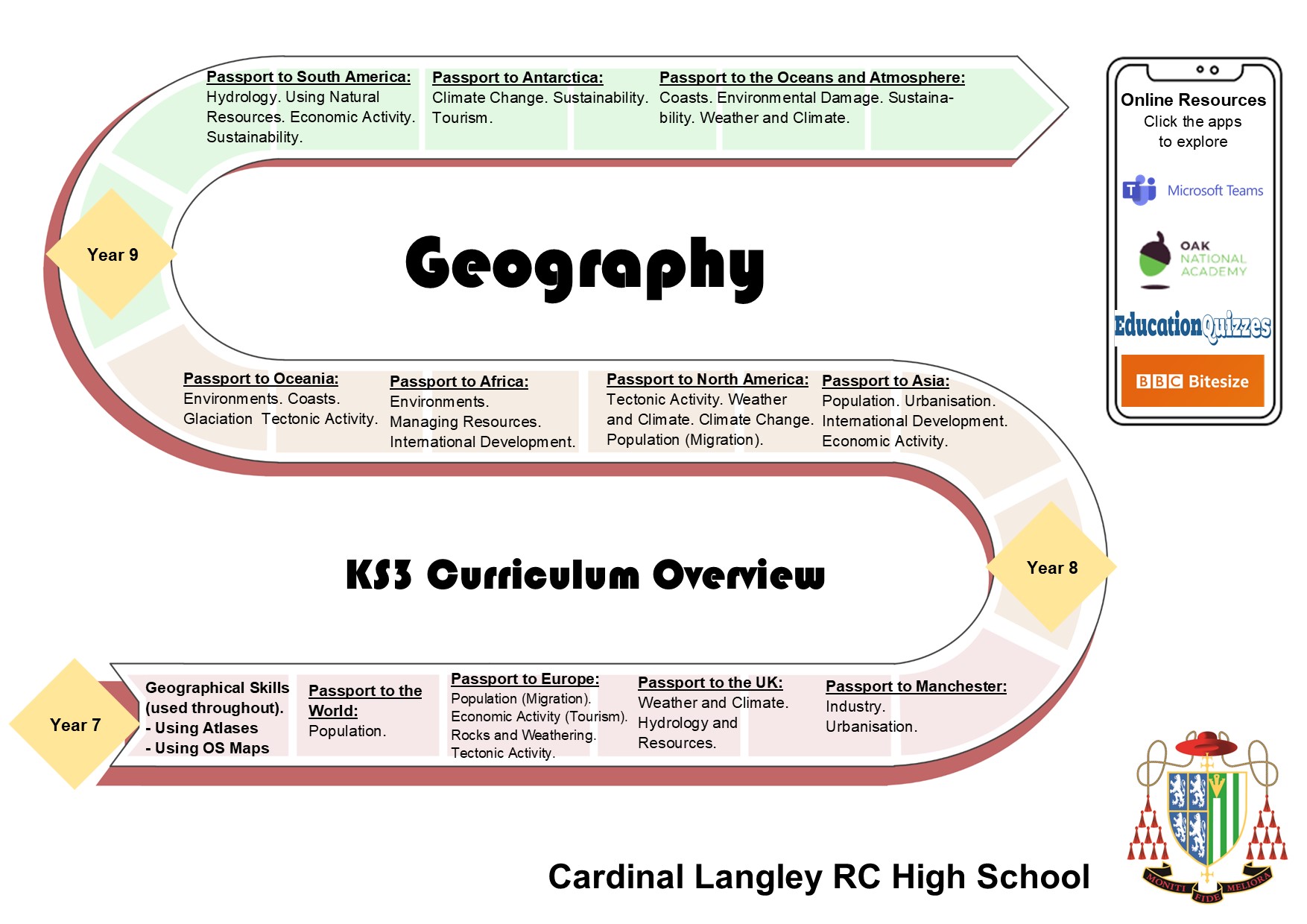 Key Stage 4
Geography is a popular choice at GCSE. There is a strong focus on changes caused by natural forces and human processes and the ways in which they interact with each other. The course will follow the new AQA Specification which uses 3 examinations to assess the students understanding of the course. The exams will focus on Physical Geography, Human Geography and Geographical Skills respectively.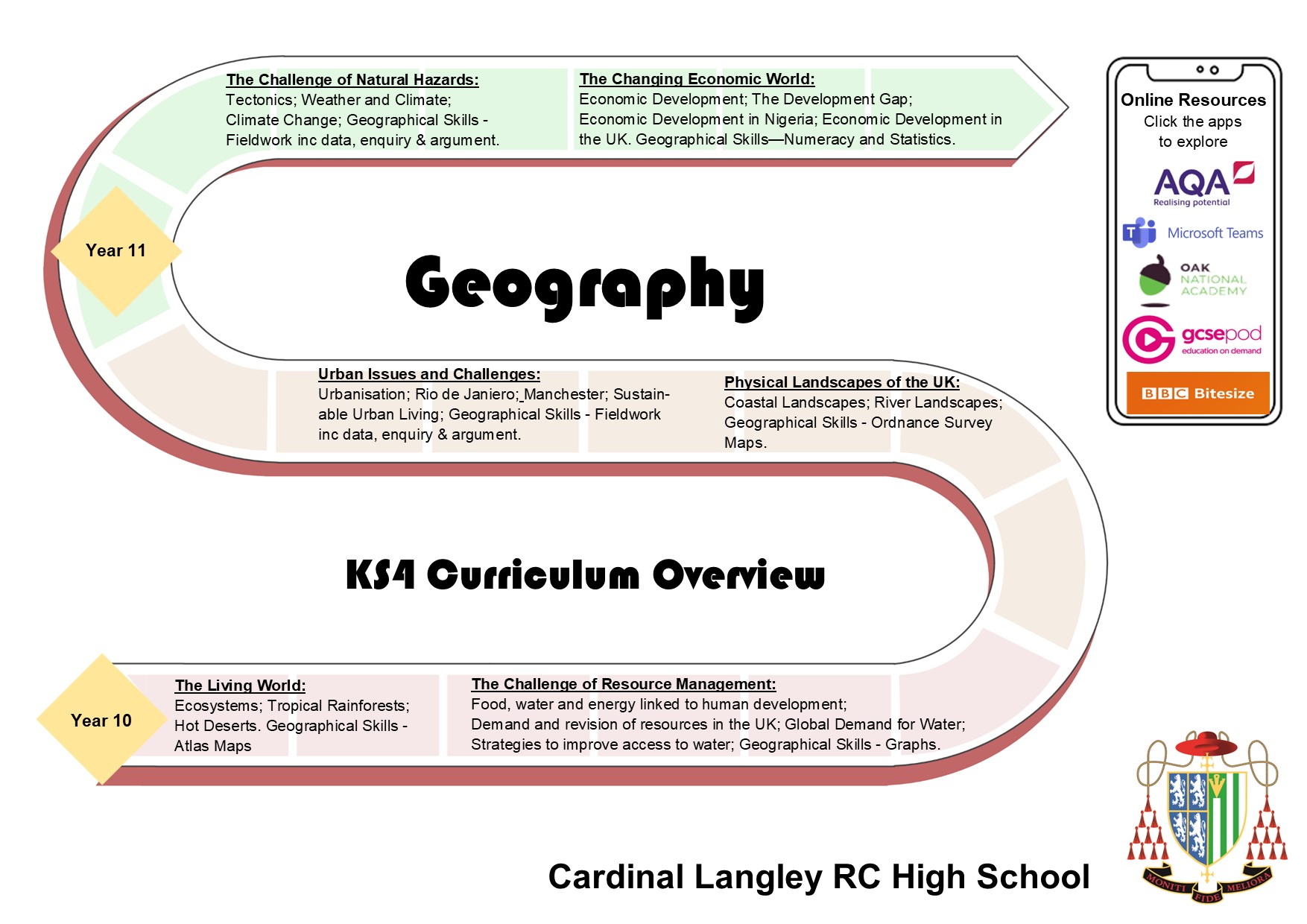 Sixth Form
Geography is an extremely enjoyable and fulfilling subject. Students who study Geography A Level at Cardinal Langley have a very positive experience and leave with a good grade, a set of skills and the knowledge and understanding that equips them for the next step, be it university, an apprenticeship or employment. This has always been a result of the hard work and commitment that is encouraged by the Geography Department.
The Geography Department is made up of very experienced, enthusiastic and friendly staff who have become experts at assisting students through the Geography A Level course. As a Department, we prioritise our students in order that they receive as much support as possible on their journey to a respectable grade in the subject.
In conjunction with classroom based learning, the Geography Department pursues activities that allow students to experience the subject away from the classroom in the form of field work.
Students will follow the new AQA Specification and will follow a 2 year A Level linear course. This is composed of a Physical Geography examination, a Human Geography examination and a piece of coursework. There is a requirement to complete 4 days of field work over the 2 year course.