Business Studies & Economics
Students all take part in a range of Enterprise activities in Years 7 & 8 which prepare them for GCSE Business Studies.
Exam Specification
Business GCSE Specification
Business A Level Specification
Economics A Level Specification

Key Stage 4
What we do on our GCSE course is to offer you the opportunity to study the real world of business, finding out along the way why businesses exist and what they do to be successful. By the end of the course you will have learnt about lots of different areas to do with business including aspects such as:
Setting up as a sole trader
Selling shares
How you get paid
Employing other staff
How businesses go about convincing us to buy the goods and services they sell.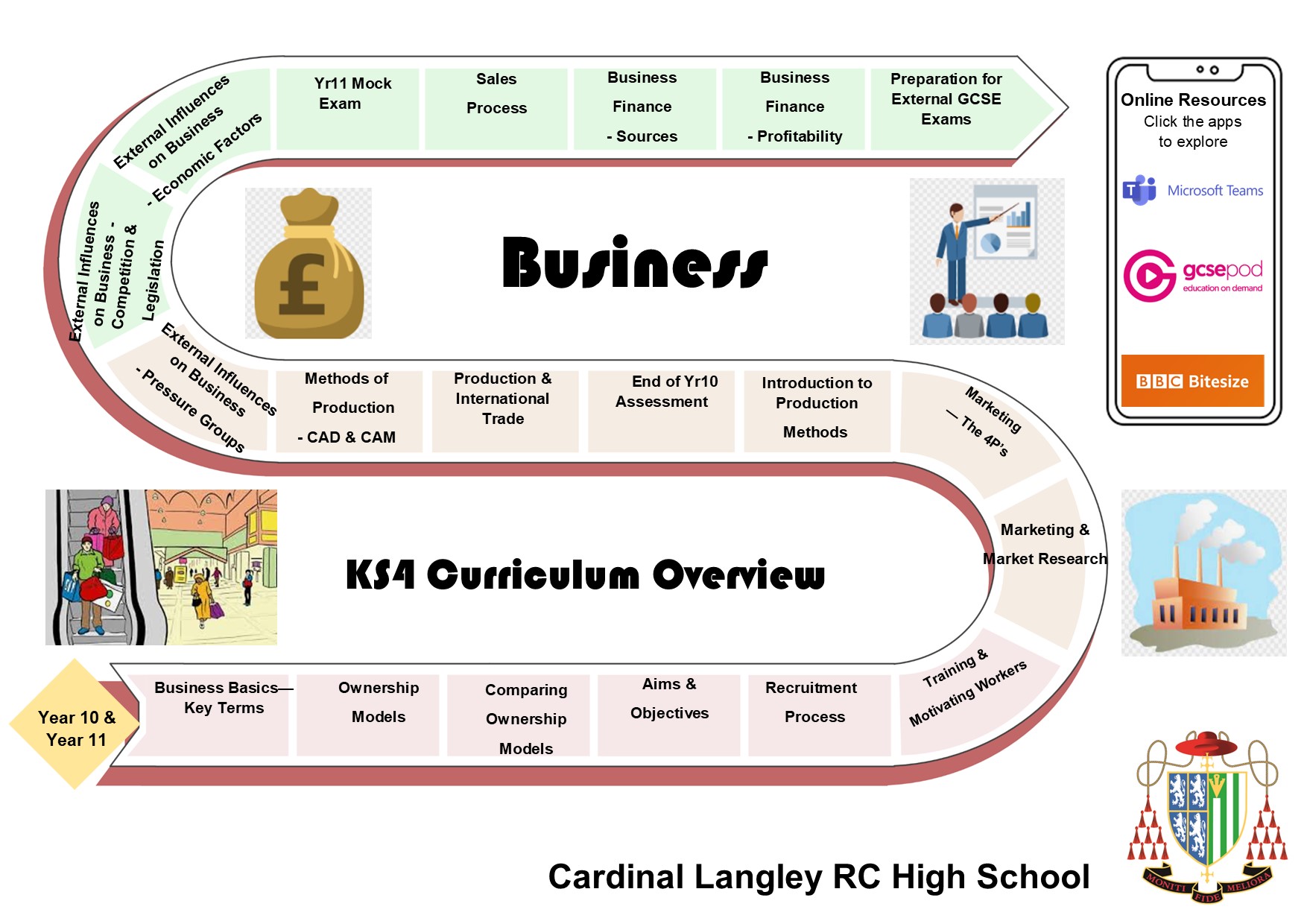 FANCY BUYING SHARES ON THE STOCK EXCHANGE?
Another thing we do is to give you the chance to buy real shares in real companies on the London Stock Exchange and we give a prize to the person who makes the wisest investment! This isn't as easy as it sounds but it's lots of fun and a really interesting way to learn about some of the bigger businesses in the UK.
FANCY SETTING UP YOUR OWN BUSINESS?
We can also help you set up & run your own business if that's something you are interested in! Over the last 2 years, we've provided over £300 of funding from our budget for students to set up 3 small businesses. So, if you pick our subject, you could be part of the next group to successfully bid for funding for a business idea!
Sixth Form
A-Level Business
Business gives you a broad foundation of skills and offers the challenge of examining real businesses in action. You'll learn the difficult art of interpreting business operations and determining the best concepts and strategies that could be employed to make a successful business.
You'll hunt for solutions in project management, people management, financial analysis, economics and marketing , and use your problem-solving to come up with theoretical and practical results.
Why should I study this subject?
The Business specialist will make sure that students are enabled to organise and plan for the demands of the curriculum with a solid and organised structure, itself much like a business plan. You will acquire a range of relevant business and generic skills, including decision making, problem-solving, the challenging of assumptions and critical analysis.
Business achieves good grades every year and it is an extremely popular course to take amongst Sixth Form students.
A Level Business is not only a qualification; it's a handbook for anyone thinking of entering the complex world of commerce.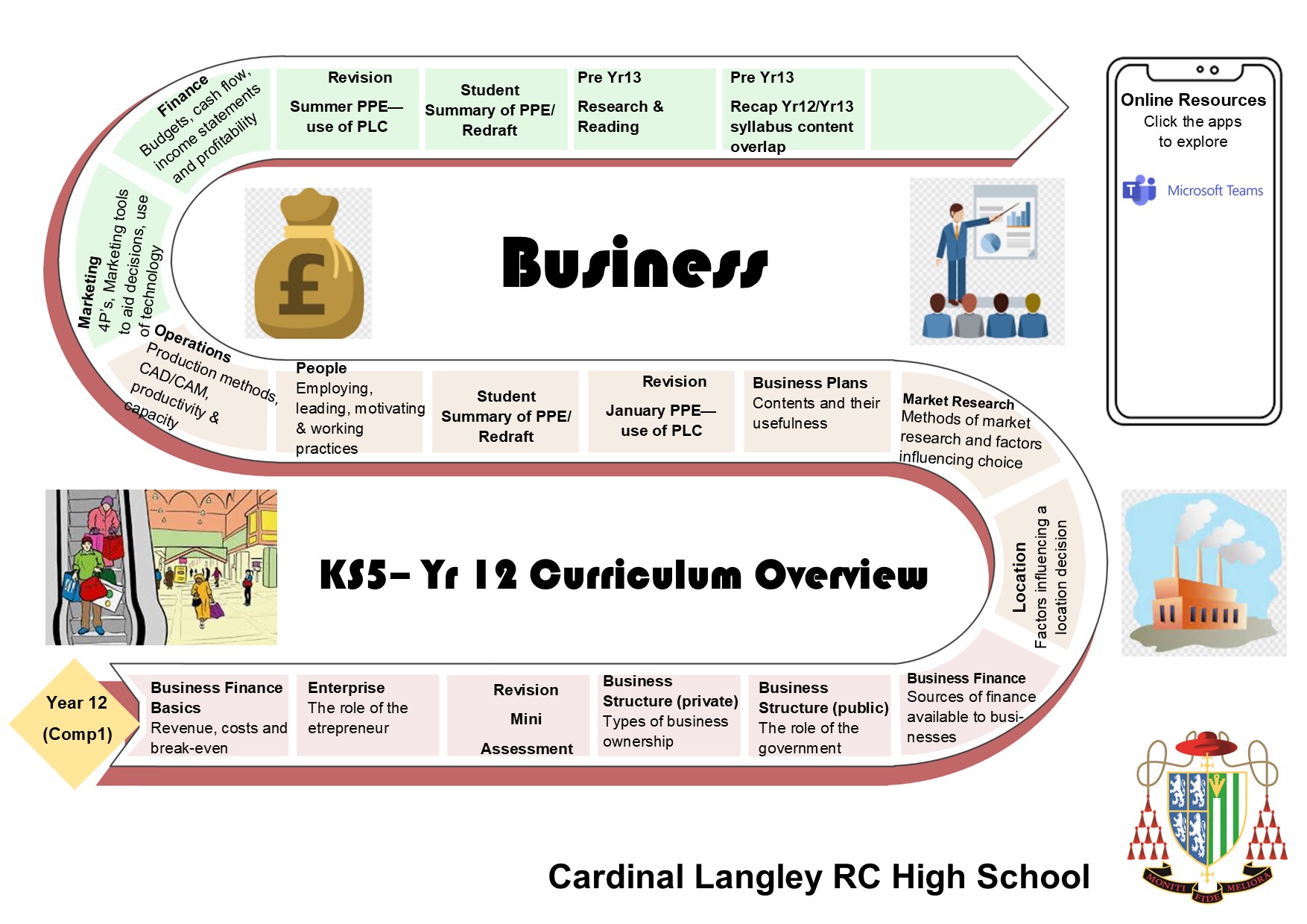 A-Level Economics
First of all, what is economics? Part of the social sciences group of subjects, economics explores the full spectrum of issues that impact on financial situations and decisions. From production to consumption, economics looks at how the world's resources are used by and distributed among individuals and organisations. This involves studying areas of politics, sociology, law, psychology, geography and history, at local and global levels. Economics A Level helps you understand how to link the simple, everyday factors with huge concepts such as the financial crisis and Brexit.
Why should I study this subject?
By the time you have finished studying economics, you'll also have developed some very valuable, transferable skills:
Communication: presenting findings and explaining complex data.
Numeracy: handling complex data and applying mathematical and statistical analysis methods. Problem-Solving: extracting information, drawing conclusions and making recommendations.
Time Management: completing specific tasks within designated time frames.
Analytical and Evaluative Skills: analysing research methods, data, conclusions and recommendations.