HELP~our~LIBRARY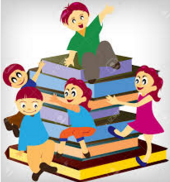 Please help our Library win some new books….
Fill your school library with new books!
National Book Tokens are the perfect way to reward students, encourage literacy and inspire a love of books.
We're giving away the ultimate prize to one lucky school – £5,000 of National Book Tokens. All school staff and parents can enter, so don't forget to share this competition via your newsletter and on social media to get more nominations for your school!
We would appreciate your help, by following this link…. And the instructions…
HELP_WIN_BOOKS